Losing and Finding it All: From Agnostic to Christian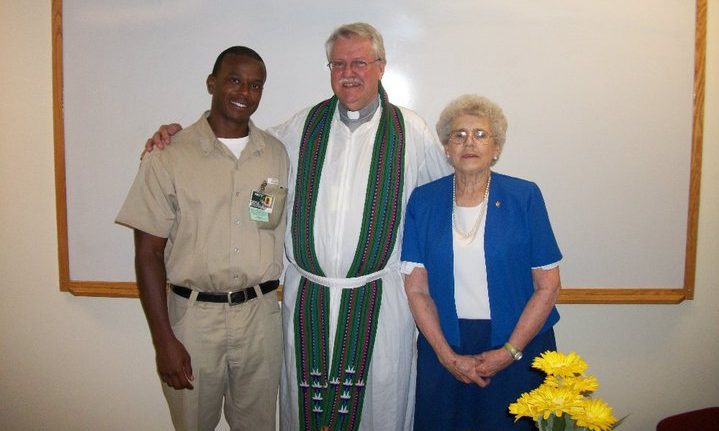 During the height of the 'Financial Crisis', we heard more and more about people choosing to commit suicide in the wake of 'losing it all'. I've also been there. I know the experience well of losing everything that made me 'feel' like someone. I know very well the feeling of loss, worthlessness, emptiness, and failure that drive a person to want to quit life.
In 1991 I was accepted into the only university that I had applied to, met my wife there – later we both went on to pursue graduate degrees, had three beautiful daughters, owned a home, three late model cars, I had written two books on Freemasonry, and in January of 2004 I had been promoted from Senior Accountant to Internal Auditor at my place of employment. Up to that point, my life was like the 'American Dream' being fulfilled.
Contrary to what you have probably heard, there are only two reasons why people embezzle money; those being 'need' and 'pride'. My core motive was driven by the latter. I always believed that I was the smartest person wherever I was, but it was something that I needed to prove to everyone. I believed that I could get away with stealing that money, but I wanted to prove to myself that I really could. I never used drugs, but I would match any high that comes from any illegal substance against the emotional rush that I received from fooling everyone during those three years of my crime. However, what began as fun, soon turned into a deep addiction. By 2003, I had tried everything on my own to stop. I had even left the country for five weeks to go on a lecture tour for my latest book so that I could break the addiction, but I wasn't back for two weeks before I was back up to my same ole tricks.
October 31, 2003 – I didn't believe in a knowable God back then, and I was quick to tell anyone who would listen that 'Jesus isn't real', and I even used my office as District Deputy for the Prince Hall Grand Lodge of Freemasons to go into all of the Lodges in my district and tell those men that they could longer pray in the name of Jesus during open Lodge, lest they offend the non-Christians. Yet, that day in October, I got on my knees and said, "God, if you are real, please take this desire to steal away from me." Would you believe that I woke up that next morning with a complete aversion to stealing anything that didn't belong to me? God wasn't done yet! Inasmuch as my mouth only asked for His help with that one thing, my soul must have cried out for complete healing.
On May 13, 2004, I was arrested, and later on October 22, I was in the county jail in the process of committing suicide. Why not? I was on my way to prison for nine years, all of my money, degrees, associations, women, Masonic fame, and possessions meant nothing. I was being taken away from my wife and children forever (so it felt). Right before the third turn of my body (to tighten the rope), I heard His voice! He said, "I Love You. I Am Here." I opened my eyes, wondering who said that – and immediately upon asking, I just knew! The same one, who I had hated and told people didn't exist, just told me that He loves me and that He is here for me. Christ Jesus had just saved me from myself!
I still went to prison. There was still much more loss to come. More tears yet to cry. However, the joy to have lost it all, but to have found true life in Christ sustains me every day. That's what wakes me up in the morning. That's what makes me want to cooperate with God. I deserved death and Hell, but He desired to give me true life.
I went on to be Baptized in prison on August 31, 2005, and after discovering that the actual Church that Christ Jesus established through His Apostles is still here with us today and is still teaching the same authentic Apostolic doctrine, I began R.C.I.A. instruction with Father Patrick Toner, former Pastor of St. Joseph Church (Plain City, Ohio) and was Confirmed into the Church on August 8, 2006.
Of course, the best thing about losing it all and finding a true home in the Kingdom of God is that the housewarming gifts never stop coming!