Black Liberal's Role in the Liberal Agenda Against Black Americans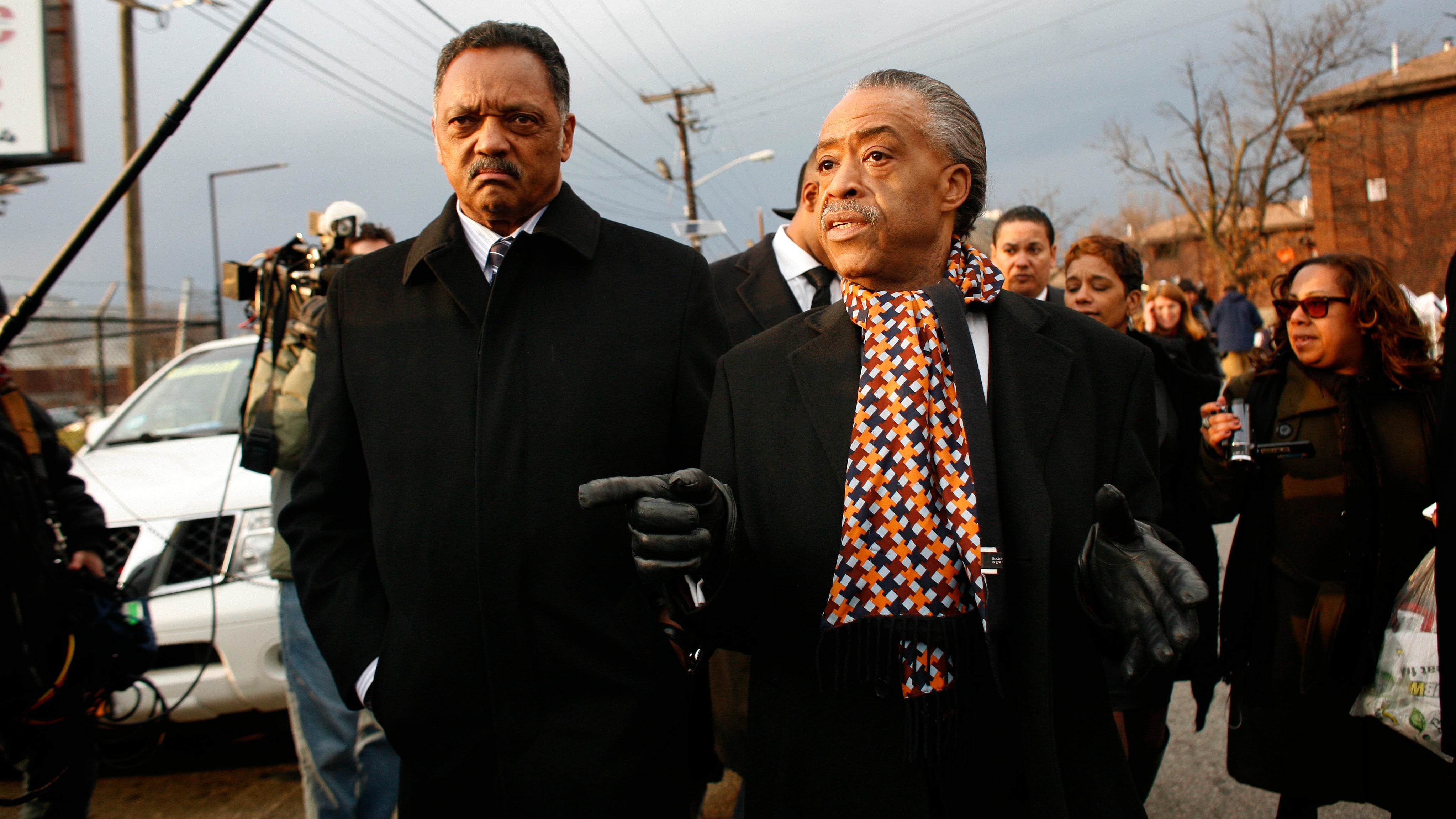 Here are the Facts:
The estimated amount abortions in the United States since Roe vs. Wade are 49,551,703.
The Centers for Disease Control and Prevention (CDC) reports that abortion kills more Black Americans than the seven leading causes of death combined – this, according to data collected from 2005, the latest year for which the abortion numbers are available.
Also according to the CDC, abortion has killed at least 203,991 Black American in the 36 states and two cities (New York City and the District of Columbia) that reported abortions by race in 2005. During that same year, a total of 198,385 Blacks, nationwide, died from heart disease, cancer, strokes, accident, diabetes, homicide, and chronic lower respiratory diseases combined, which are the seven leading causes of death.
Planned Parenthood is the leading provider of abortions in the United States and 80% of their abortion facilities are located in minority neighborhoods.
Norma 'Roe' McCorvey, a plaintiff in Roe vs. Wade is now a leading pro-life advocate.
These being the facts, it is puzzling, indeed, why the first Black President of the United States, the leading and most historic civil rights organization for Black Americans, and an entire cohort of 'so-called' Black leaders are in favor of the continued promotion, expansion, and accessibility of abortion. It is puzzling as to why they are interested in being complicit in the systemized genocide of their own race.
How it All Began
The radical feminist agenda of the 1960′s, which the Democratic Party hitched its wagon to, sought to make women equal to men in every aspect of society. The ideology of this movement grew out of the Women's Liberation movement, which was anti-patriarchal, but it was also greatly influenced by the Civil Rights Movement of the time. In this way, the radical feminist agenda not only rejected the trappings for women of the past but also embraced a future that was yet to be determined. That is to say that, radical feminism had no end goal – all it sought was equality with men without defining or clearly characterizing what that equality was or whether it was even possible. These radical feminists took up the cause and advocated for a variety of women's issues; such as abortion, the Equal Rights Amendment, access to credit, and equal pay.
This push for abortion rights by the new radical feminists was in stark contrast to the ideology of the revered feminists of the 19th century, such as Mary Wollstonecraft who wrote A Vindication of the Rights of Women. Whereas Mary and the first generation of feminists sought the human right for women to be fully women – to be all that they were created to be, this new cohort sought a license for women to act like men. They were women who wanted to climb the corporate ladder by sacrificing what they believed was a curse. For the sake of social and career advancement, they illogically reasoned that the procreation of children was a human choice and not a human responsibility. Essentially, by advocating that women become just like men, they sought both an impossible and inhuman goal.
This is the horse that the Democratic Party hitched their wagon to. Even while there are a number of pro-life Democrats in the United States Congress today, the national platform of the party still aggressively holds a pro-abortion posture. The Democratic Party is fully pro-abortion rights and pro-homosexual rights; neither of which are concerned about the human right and responsibility to naturally replenish itself.
The Democratic Party had also, earlier, hitched itself to the minority Black American community, and Blacks, needing an influential friend in government, embraced their welcome. As the result of this 'friend' of Black Americans also being friends with a constituent that does not care about what is good for the Black community, Blacks have ignorantly been complicit in promoting their own genocide.
The Selling Out of Black America
The record of flip-flop and the pursuit of political gain, at the cost of millions of lives of Black children, is clear and tragic. Here are just a few examples:
Reverend Jesse Jackson – President of the Rainbow/Push Coalition and two-time candidate for the Democrat Presidential nomination
To the class of 1964, Jesse Jackson encouraged the graduates to battle the odds, just as he had done. He told them about being "born of a teenage mother . . . a teenage mother who never really had a chance."
In 1977 Jesse Jackson wrote in Right to Life News, "I was born out of wedlock (and against the advice that my mother received from her doctor) and therefore abortion is a personal issue for me. From my perspective, human life is the highest good, the summum bonum. Human life itself is the highest human good and God is the supreme good because He is the giver of life. That is my philosophy. Everything I do proceeds from that religious and philosophical premise." Then, just a few years later, as a candidate for the Democrat nomination, the good Reverend Jesse reversed himself. He no longer talked about his mother's choice not to abort him. He publically supported the federal funding of abortion and said that a moral position should not be imposed on public policy. He insisted that freedom of choice must prevail and basically began to tote the Democratic Party line on abortion. Did Jesse sell out his own God, race, and humanity for the Presidency?
Reverend Al Sharpton – former candidate for the Democrat Party and community activist
Like his friend Jesse, the good Reverend Al is on record as a Presidential candidate stating that he believed in the woman's right to choose to murder her own child (http://www.ontheissues.org/2004/Al_Sharpton_Abortion.htm) and that Roe vs. Wade should be upheld.
How is it that New York cities' most prominent Black civil rights leader could endorse abortion when more children were aborted in the city of New York in 2005 than there was aborted in every other state that the CDC examined, and of those 82,925 children who were aborted in the city of New York, 47.2% were Black. (http://www.cdc.gov/mmwr/preview/mmwrhtml/ss5713a1.htm#tab3). Did Al also sell out his own God, race, and humanity for political gain?
The National Association for the Advancement of Colored People
Far more tragic than individual men who fall victim to the temptation of glory and power is the fall of the organization that was founded in 1909 to protect the rights of Black Americans. It is so unfortunate that the NAACP does not believe in protecting the rights of all children, regardless of their stage of human development.
At its February 21, 2004 meeting the NAACP's Board of Directors endorsed the principle that "women have the right to equal access to family planning materials, information, and choice when it comes to birth control (including abortion)." The resolution went on to say that "a woman denied the right to control her own body is denied equal protection of the law, a right the NAACP has fought for and defended for nearly 100 years." Julian Bond, then chairman of the NAACP board of directors, called the right to abortion "an issue of equal rights." This was the first time in the ninety-five year history of the organization that it had taken a formal position on the issue of abortion, and it came at a time when more and more medical studies are proving that abortion and birth control contraceptives increase a woman's risk to develop breast cancer (http://www.medicalnewstoday.com/articles/175394.php). Not only is the NAACP complicit in the genocide of Black children, but they are also doing their best to kill women in general.
Tom Joyner, nationally syndicated radio host
Tom Joyner is a nationally syndicated radio host and has done a great job raising money for the Negro College Fund and Historically Black Colleges and Universities, but he undermines his own efforts by aligning himself with Planned Parenthood, which is the leading killer of Black children in America, by repeatedly doing promotional ads for them and publically defending a woman's right to choose to murder her own child.
Barack Obama, first Black President of the United States of America
According to a Vatican spokesman, in July of 2009, President Obama told Pope Benedict XVI at a Vatican meeting that he would work to limit how many abortions take place each year in the United States. Is President Obama a man of his word or did he lie to the Pope? Perhaps we can let the record speak for itself. This list compiled by Life News in 2012 documented every single one of Barack Obama's actions to promote abortion throughout the world. Obama was the Abortion President, and was, by far, been the most aggressively pro-abortion President in the history of this country, and perhaps, the most pro-eugenics leader in the West since Adolph Hitler.
After examining this list, we can find nothing in Obama's eight-year record as President of the United States that even hints that he has kept his word to the Pope that he would work to limit how many abortions take place each year in the United States. On the contrary, Obama had done everything in his power to make abortions more accessible, available, and affordable to the whole world, including in Kenya where his administration spent $23 million to help pass their new pro-abortion constitution. In Miami Heat/Golden State Basketball team fashion, Obama has stockpiled his administration and the federal courts with the most prominent and aggressive pro-abortion advocates in America and he has pursued the pro-abortion agenda on a global scale. Therefore it is clear, our President lied to Pope Benedict XVI.
Time for America to Turn the Corner
If Black Americans are going to survive into the next century and not be systematically eliminated by those who are promoting and facilitating their genocide, they are going to have to shed themselves of the 'so-called' Black leadership establishment. They are going to have to abandon the NAACP, Obama, the good Reverends Jesse, Al, Tom Joyner, and every other lackey and boot shuffler to the anti-human Democratic Party.
Moreover, Black men are going to have to step up and be responsible for the black woman. He is going to have to stop objectifying her and using her for his sexual pleasure. He is going to have to start being a father to his children again and raising them to respect all women for their dignity.
In union, Black women are going to have to start embracing their true womanhood. She is going to have to reject who the media and secular culture has told her she is, in favor of loving who God has created her to be. The Black woman is not a sexual object to be used, exploited, and abused by men. She is not a murderer of her own children. Indeed, she does have many choices to make, but she also has a greater responsibility to make the right choices, and because murdering a defenseless human being is never the right choice abortion can never be righteous.
The genocide of Black America has to end today!