Devotion to the Hour of Divine Mercy (3 PM EVERYDAY)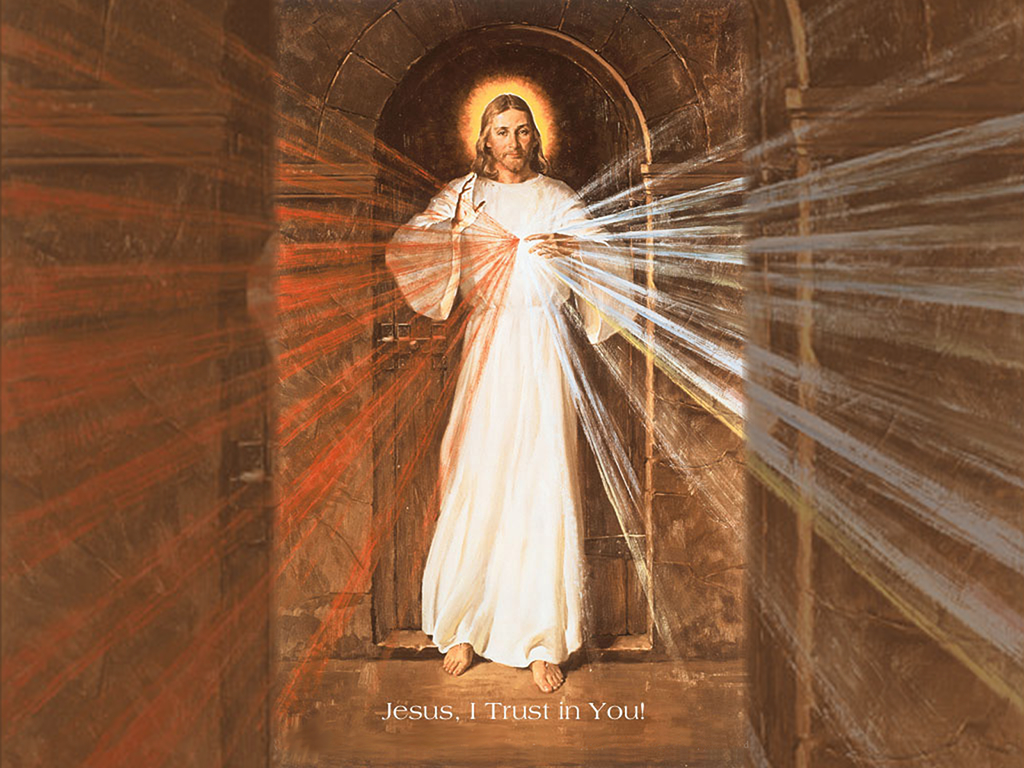 .
.
~~~~~~~~~~~~~~~~~~~
It was now about noon and darkness came over the whole land
until three in the afternoon
because of an eclipse of the sun.
Then the veil of the temple was torn down the middle. Jesus cried out in a loud voice, "Father, into your hands I commend my spirit"; and when he had said this he breathed his last.
~ Luke 23:44-46
.

Jesus suffered and died on the Cross at Mount Calvary for you nearly 2,000 years ago at 3 P.M. What are you doing at 3 P.M. everyday in memory of His Passion for you? Just for a moment at this hour, draw yourself into His life and unite yourself to the Cross with Him. At 3 P.M. every day consider in your mind of all that Jesus has done, is doing, and will do for you. Set your alarm clock in your house, on your phone, on your watch, or in your office so that you can remember to think about the Passion of Christ at 3 P.M. every day. Give just a moment to Jesus at this Holy Hour in memory of Him giving up His life for you in this same hour.
Throughout the religious life of Saint Mary Faustina Kowalska she said that Christ Jesus had appeared to her in visions and communicated with her extensively. The catalog of her conversations with Jesus are contained in her diary published as Diary: Divine Mercy in My Soul by Faustina Kowalska (2003). According to Diary entries number 1320 and 1573 Jesus asked Saint Faustina, and through her us as well, to devout our hearts to the Hour of His Divine Mercy, and promised tremendous graces to those who would, both for themselves and on the behalf of others:
At three o'clock, implore My mercy, especially for sinners; and, if only for a brief moment, immerse yourself in My Passion, particularly in My abandonment at the moment of agony. This is the hour of great mercy … In this hour I will refuse nothing to the soul that makes a request of Me in virtue of My Passion. (Diary 1320).

As often as you hear the clock strike the third hour immerse yourself completely in My mercy, adoring and glorifying it, invoke it's omnipotence for the whole world, and particularly for poor sinners, for at that moment mercy was opened wide for every soul. In this hour you can obtain everything for yourself and for others for the asking; it was the hour of grace for the whole world – mercy triumphed over justice.

Try your best to make the Stations of the Cross in this hour, provided that your duties permit it; and if you are not able to make the Stations of the Cross, then at least step into the chapel for a moment and adore, in the Most Blessed Sacrament. My Heart, which is full of mercy: and should you be unable to step into the chapel. immerse yourself in prayer there where you happen to be, if only for a very brief instant. (Diary 1572)
============================
Scripture texts in this blog are taken from the New American Bible with Revised New Testament and Revised Psalms © 1991, 1986, 1970 Confraternity of Christian Doctrine, Washington, D.C. and are used by permission of the copyright owner. All Rights Reserved. No part of the New American Bible may be reproduced in any form without permission in writing from the copyright owner.