A Biblical Reason to Believe in Love at First Sight!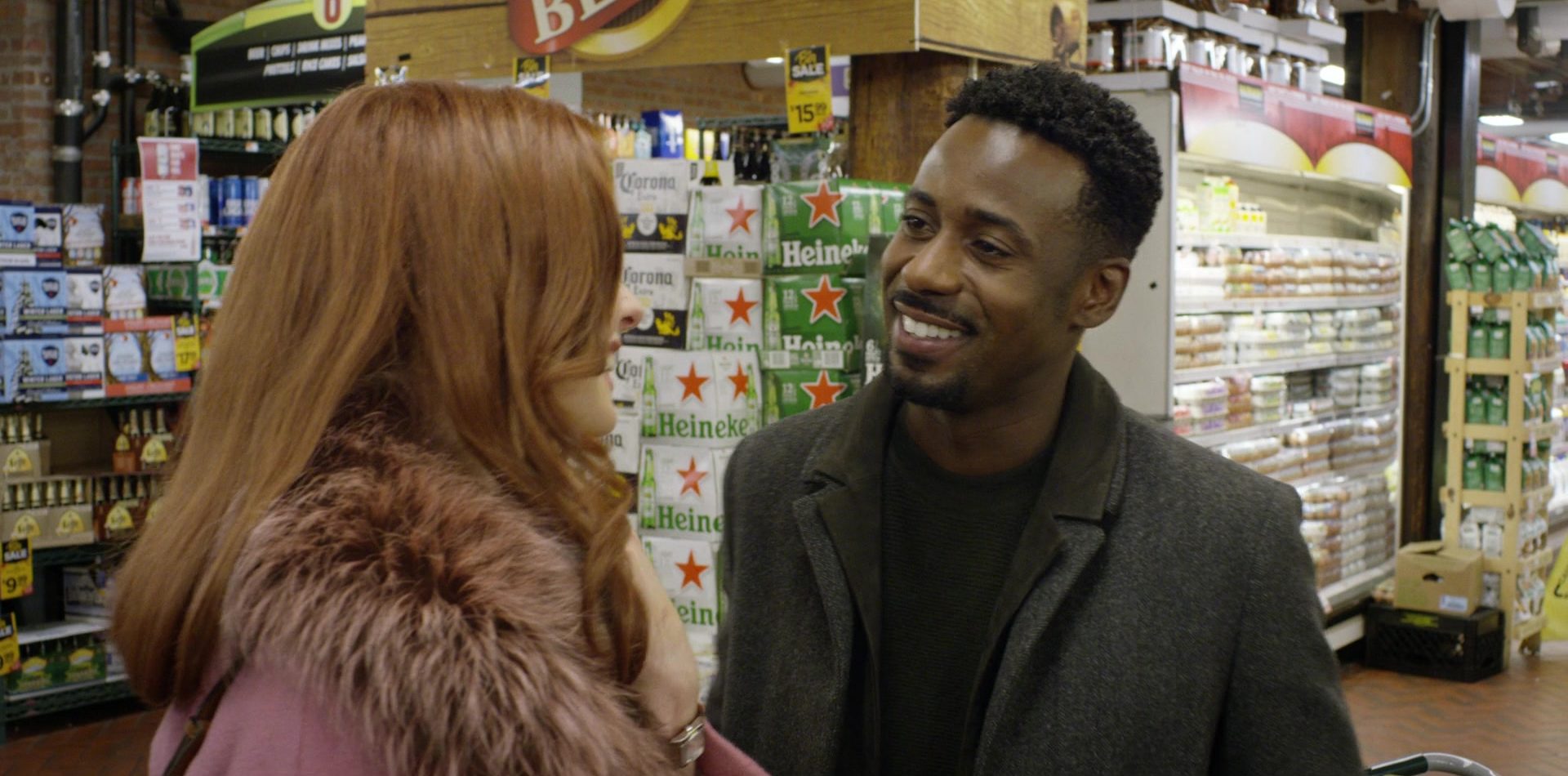 It doesn't take many years in this life before we hear the question, "Do you believe in love at first sight?" I can still remember the first time I ever heard that question and how the very possibility of it seized upon my heart, and I've wondered about it ever since.
I use to believe that love was just an emotion; that it was something that I could feel. I confused the brain chemicals that are associated with the warm feelings of love with authentic love. It wasn't until my first conversion experience when I literally heard the voice of Jesus saying, "I love you. I am here," that I finally began to understand what true love is. Jesus loved me even though I didn't love Him. He loved me in spite of all my sins that separated Him from I. Then during the years leading up to my divorce from the woman and the year of the actual divorce proceedings, I learned in praxis what it meant to love someone who didn't love you back and what it meant to keep offering that love even when it hurt to do so. It also was during that experience that I learned that love is a decision; it's an action word; that we actually get to decide whom we will love and whom we will hate. I learned that prayer and love are synonyms – that if you love someone then the natural response to that love is to engage spiritually in their life. And I learned that the more you pray for someone the more you love them.
If love is a decision and a commitment to action, then how is love at first sight possible? Is it even possible to see a person for the very first time and feel as if you have already (somehow) made a decision to love that person in spite of who they are and to always desire the best for them?
To answer this question in the affirmative we have to back up for a moment here to give a better definition of love – God is love (1 John 4:8). God is the author, source, fountain, chief establisher, wellspring, perfector, and finisher of love. That we as humans are even able to love is only the natural result of whose image and likeness we were created in. Because God is love, we know that God is for us – that He always desires the best for us. Therefore, what happens at so-called 'love at first sight' is actually 'love instantly realized'; that is, somehow we instantly realize that we have been called by God to love the person whom we are seeing with our eyes for the very first time.
Love instantly realized is a grace from God, and it happens with parents and their children, friends, relatives, and with eventual spouses. It is a very unique event, indeed, to all of a sudden perfectly know that you love this person for no other reason than because you just do; to instantly know that you desire the best for them and know they desire the best for you even though you two just met. Although it must be said that love, at first sight, doesn't necessarily have to be a mutual affair. It's good enough sometimes for God to share that grace with only one of the persons while allowing the other to grow in their knowledge and decision to love.
A Story of Love at First Sight in the Bible
My favorite story in the Bible to prove the concept of love, at first sight, is when the prophet Samuel was sent by God to find the next king is Israel – the eventual successor to King Saul, with whom the Lord was no longer pleased (1 Samuel 16:1-13). Remember, God loves His people – He desires the best for them; therefore, He is not going to give them any less than what they deserve in a king. So the Lord says to Samuel, "How long will you grieve for Saul, whom I have rejected as king of Israel? Fill your horn with oil, and be on your way. I am sending you to Jesse of Bethlehem, for I have chosen my king from among his sons." Samuel packs up things and takes on his journey a heifer which the Lord told him that he is to invite Jesse to sacrifice with him.
After Samuel enters the town of Bethlehem he lets the elders of the city know that he came to make a sacrifice to the Lord and orders them to cleanse themselves so that they can join him today for a banquet. He also had Jesse and his sons cleanse themselves and invited them to the sacrifice. After Jesse and his sons arrived Samuel first took notice of Eliab and thought, "Surely the LORD's anointed is here before him." But the LORD said to Samuel: "Do not judge from his appearance or from his lofty stature, because I have rejected him. Not as man sees does God see, because he sees the appearance but the LORD looks into the heart." I really enjoy that part, because it speaks to the fact that – don't be surprised if love, at first sight, happens to you and it is with a person who, you wouldn't have chosen for yourself. God desires the best for you, even when you don't or can't.
After Eliab, Jesse presented nine more of his sons to Samuel, "but Samuel said to Jesse, "The LORD has not chosen any one of these." Then Samuel asked Jesse, "Are these all the sons you have?" Jesse replied, "There is still the youngest, who is tending the sheep." Samuel said to Jesse, "Send for him; we will not begin the sacrificial banquet until he arrives here."
When David arrived and stood before Samuel, the prophet found him to be ruddy handsome youth – easy on the eyes – "and making a splendid appearance". The Lord then said, "There – anoint him, for this is he!" I love that part as well how Samuel delighted in having the occasion of his eyes to fall upon David and instantly God seems to grab him by the arm and says (paraphrasing) 'That's the one! That's our boy!' It's as if you can almost see God smiling and pointing His finger at David, 'That's him Samuel. Anoint him!'
This inspiring story from the book of Samuel is essentially how love at first sight or love at instant realization works. God loves His people – He desires the best for them, and he gave Samuel the grace to know the best person for His people upon first sight. Upon seeing the young David, the prophet Samuel was moved by the grace of God to instantly know that he was the chosen one – the future King of Israel. And, for reasons known to Him, sometimes God still shares that grace with us. He fills our hearts and eyes with instant love and knowledge of what is best for us and best for the other.
Therefore, I encourage you to be open to love at first sight, but also be quick to test it, discern (lean not on your own understanding), and be patient for God to confirm what you felt in your heart to be true.