The Secrets of the Catholic Mass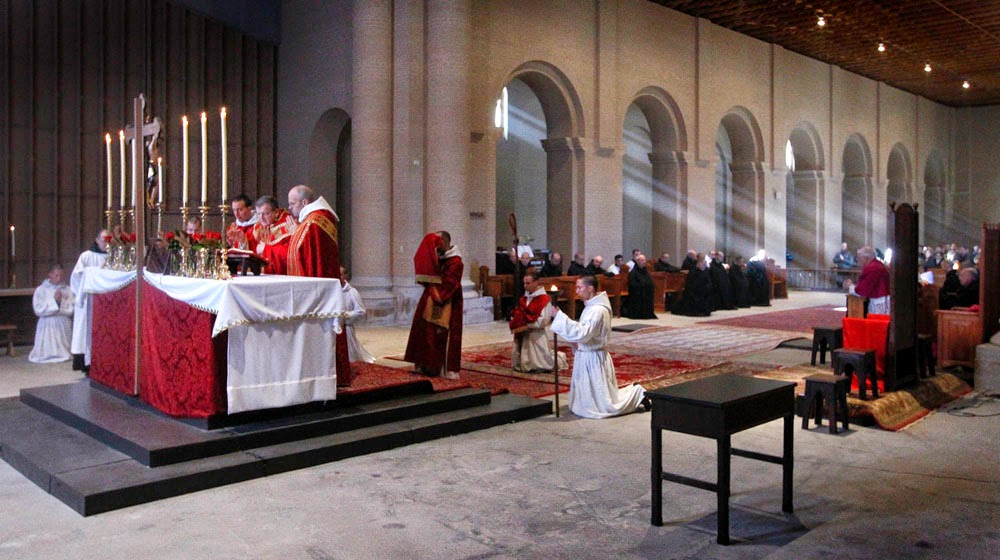 T
here are many secrets of the Catholic Mass. I should preface it that by the term 'secret' I do not intend to convey an idea that the liturgy of the memorial sacrifice is gnostic or esoteric. Rather, that in all of Her liturgical rites, there are prayers and confessions that the Church calls the Priest or Bishop to say in a quiet or low voice during the celebration of the mysteries; thereby, hidden from the People.
From the Divine Liturgy of James to the Divine Liturgy of Mark to the Tridentine Rite to the Novus Ordo Rite, the secret prayers and confessions of the Celebrant belong to that family of themes of the memorial sacrifice that demonstrates its continuity, universality, and Divine inspiration.
For the Latin Rite Catholics, 'the Secret' is commonly known as the prayer that the Celebrant offers at the end of the offertory; beginning with, "Sanctify, we beseech Thee, O Lord our God, by the invocation of Thy holy Name, the Sacrifice we offer . . ." In the Byzantine Rite, there are numerous secret prayers and confessions. In the Novus Ordo Rite, there are four instances where the Celebrants speaks in a low voice, with two of those being during the offertory where he has the option to say aloud if there is not an offertory chant being sung ("Blessed are you, Lord God of all creation . . .), and the other two times come during his dialogue with the Deacon, prior to the reading of the Gospel. Of the things that the Celebrant says quietly during the Novus Ordo Rite, there are ten, with four of those being prayers for himself, and the other six consisting of prayers and confessions on behalf of the People, so that they might worthily receive the Holy Eucharist.
I go into much more detail about meaning and mystery of these secret prayers in my book The Divine Symphony: An Exordium to the Theology of the Mass, but I think the importance of these prayers and confessions of the Church is summed by Robert Cardinal Sarah in his Power of Silence, where he says:
"In the liturgy, the chalice is veiled; the ciborium and the tabernacle are covered with a veil when they contain the Real Presence. Silence is an acoustic veil that protects the mystery. Do we not automatically lower our voice to say the most important things, words of love?" (p. 242)
Moreover, for the People, these secret prayers of the Priest during the Divine Symphony are opportunities for God's ever-pervasive odor of silence to fall upon them. That is, in this brief silence, we are made aware again of His ever-embracing Presence.