How I Prayed and Fasted My Wife into the Catholic Church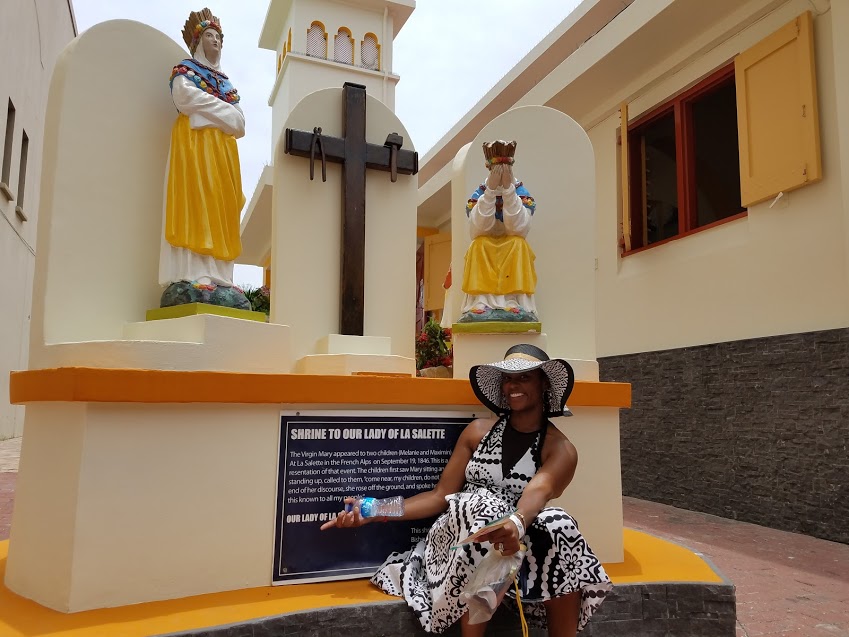 During those early formative years after Jesus saved my life, I suppose I would have been considered a Protestant; albeit by default, and one of the things I learned during that year before I was Confirmed in the Catholic Church was that 'the Bible' (as they like to say) contains promises made by God. This is one of the reasons why many Protestant sects overly emphasize the study and memorization of Scripture. They truly believe that if you know what God has promised in 'His word' (also as they like to say) then you will always be equipped to call upon God to be true His word, because according to Isaiah 55:11, God promises that the word, "that goes forth from my mouth; it shall not return to me empty, but shall accomplish that which I intend, and prosper in the thing for which I sent it."
As Catholics, we also believe in this same concept. For example, our teaching that the Holy Eucharist is truly the Body, Blood, Soul, and Divinity of Jesus Christ is grounded in the belief that the Word of God is living and active, and what God proposes, He performs. That is to say, that if God says, "Let there be light," guess what? There will be light. If Jesus says, 'Rise from the dead,' then guess what? A dead person will rise. If Jesus says as He did in John 6, that the bread is His flesh and the wine is His Blood, then guess what? It truly is His flesh and blood!
It is amazing that we Catholics so easily accept something so audacious and phenomenal as the miracle of the Holy Eucharist, but as I wrote in my book The Divine Symphony: An Exordium to the Theology of the Catholic Mass, when it comes to 'the Universal Prayer' or 'Prayer of the Faithful,' we do not seem as convinced:
"It is true that petitions offered during 'the Prayer of the Faithful' can oftentimes be quite audacious, and for that reason I have wondered whether most of the People of God who are gathered at the memorial sacrifice even believe that God will do what they are asking Him to do, or when they affirm those petitions, saying "Amen" or "Lord Hear our Prayer," are they really counter-affirming in their heads, "I hope for the best with that" or "God I don't really think you are interested in our concerns, but thanks for hearing them anyway. That's so swell of you." I think that too many Catholic Christians fall tremendously short in truly believing that the more audacious their prayers are, the more audacious their faith needs to be."
Back in 2006, I was not yet infected with the routine and casual attitude of intercessory prayer that too many of us have during the liturgy. Certainly, I had come to know that the Protestant ideology was not wholly of God, but the reality that God has to be true to His word stuck with me like tar on feathers. I truly believed that Paul's and Silas' words to the jailer, "Believe in the Lord Jesus, and you will be saved, you and your household"(Acts 16:31), also applied to me.
I was beyond words; marveling in the magnanimity of God on the day my oldest daughter was Baptized and Confirmed into the Church in 2013. And I remained in awe of God as I saw each of my other girls follow that same tide across the Tiber River. Yet, I had been praying for my wife's conversion back when she was just a girl who I was dating in 2011. I can't count how many times she told she wasn't going to become Catholic. Not for theological reasons, mind you, but simply because she "didn't get anything out of Mass" – in other words, the preaching wasn't insightful nor was any of it entertaining or moving. Trust me; she heard every great argument why the Mass is superior to Protestant fellowship gatherings and motivation sermons. She heard it all about the Holy Eucharist, the efficaciousness of the prayers of the Saints, the continuity and universality of the Church and Her Apostles, the failed experiment of Protestantism, and so on and so forth.
After we got married in the Church in 2016, I decided to stop talking to her about anything that had anything to do with Catholic Theology or Apologetics. I stopped inviting her to Mass or Church events. If she wanted to come, it would be because she decided to. I also decided to not just pray for her needs and her conversion, but also fast. The 13th of every month became a day of prayer and fasting for my wife's conversion to the Catholic Church. And on those days I would remind God again of His promise to save my whole household. After a couple of years had passed, I started to believe that fasting for her conversion would never end, until the day we moved to Illinois for her new job. Immediately after we moved here, she began talking about how 'we' needed to find a new Church and how she was tired of our family going to two different Churches.
How many of you know that prayer has unintended consequences? Prayer invites God into your situation to accomplish His perfect will, which usually looks nothing like how you or I would have accomplished that intention. Prayer prepares untenable soil to become healthy and vibrant for seeds to be planted in and to grow. Praying for God to enter into your situation may cause you to sacrifice what you want so that He can.
As I watched the Priest anoint my wife's head with chrism oil on May 6, 2018, I realized that everything I had to suffer as a result of what led to us moving to Illinois was a direct result of the very reason I was standing there on the altar with my hand on her shoulder. It's not at all how I saw my prayer working out, but I stand here today marveling in the magnanimity of God. What I am really speechless about is the fact that she took the name Saint Josephine Bakhita, who I have been asking to pray for me ever since my wife and I got engaged.
I actually don't know how my wife ended up entering the Catholic Church. God, most certainly, worked something in her heart that I'll never understand, but what I do know is that when I got out of God's way and devoted myself to the type of prayer and fasting that miracles demand, God had the space to come in accomplishing His perfect will, and for me and my household He remains undefeated and true to His promise!