The Democrat's Latest Trickbag – Voting Rights, Emmett Till, and Judge Ketanji Brown Jackson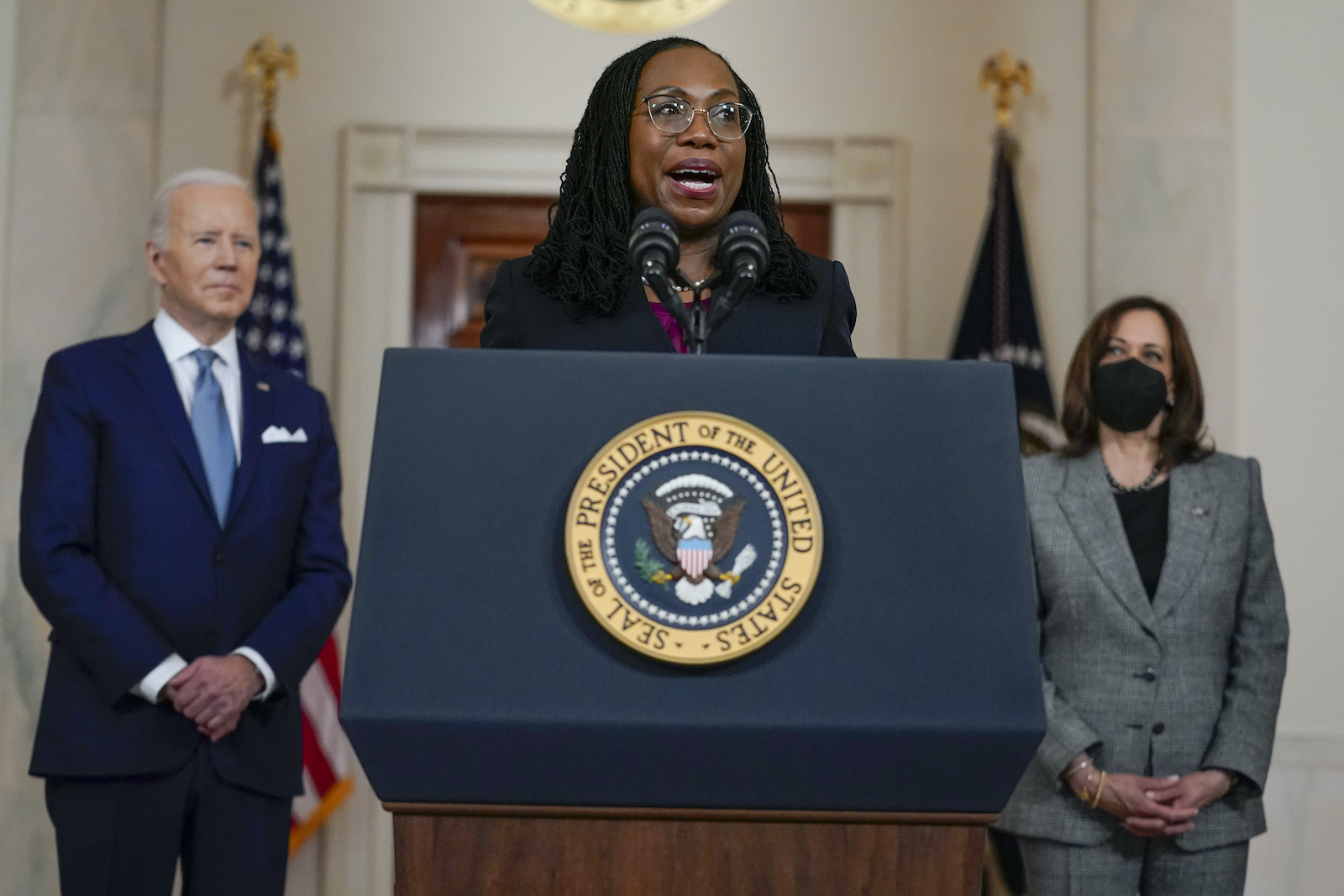 It is that time of the year when we all can expect for retail stores to be selling us on Easter bunnies and chocolate having something remote to do with the resurrection of Jesus Christ; Catholic gift shops and Macy's selling us on needing to spend hundreds of dollars on white dresses for First Communion and Confirmation; and for the Democrats to be selling us on the Republicans being racists. None of these things are true, but all of them are immutable sacraments of the American cultural milieu.
Indeed, given that nothing the Democrats have done since losing the Civil War in 1865 has improved the quality of life in any conceivable way for the vast majority of Black Americans, it makes sense that the party of Joe Biden would be reaching not deep at all into their old bag of tricks to convince their most faithful constituency to vote them in the 2022 mid-term elections on the promise that the Republicans are racists because a number of them will not vote for the anti-lynching bill, are against voting rights for Blacks, and do not want a Black woman to be confirmed as a Supreme Court Justice.
What is most amazing about the Emmett Till Anti-Lynching Bill (trickbag) is not just the fact that the original anti-lynching bill, which was first introduced in 1917 by Republican House Representative Leonidas C. Dyer from Saint Louis was filibustered by the Democrats, or that the culture of apathy towards vigilante lynching is dead while the culture of womb lynching (apathy towards legal abortion – the number #1 killer of Black Americans) is alive and well, but, rather, that H.R. 55 of the 117th Congress adds nothing more to 18 U.S. Code § 249 – Hate Crime Acts than what is already there; aside from now judges would have the 'discretion' to sentence those found guilty of the crime of lynching for up to 30 years in prison, in comparison to the 10-year maximum sentencing guidelines for other hate crimes against persons because of their religion, national origin, gender, sexual orientation, gender identity or disability.
In other words, even without the Emmett Till Act, there is already a legal remedy and legal protection for crimes against persons because of their race. The fact that a judge would now have the discretion to sentence an offender for an extra 20 years, is a sideshow. A judge could have accomplished the same effect of a 25-year life sentence simply by running consecutive terms for all the other crimes related to the lynching, such as kidnapping, false imprisonment, aggravated assault, aggravated murder, etc.
On the contrary, the Emmett Till Anti-Lynching Bill is just more dusty window dressing outside of the massage paler called 'Playing Blacks For Stupid'. This is nothing less than political concubinage, where Democrats work as hard as they can to stir up and perpetuate the sacrament of fear, so that 90% of Black American women will continue to serve their master as faithfully as they did prior to the Civil War. This marketing of psychosis has proven to be far more effective and durable than the whip they used to use.
According to the Kaiser Family Foundation, in November 2020, 69% of the Black American population was registered to vote, and the Brenna Center for Justice reported in August 201, that "more Black Americans voted in 2020 than any presidential election since 2012." Yet, on March 6, 2022, Vice President Kamala Harris stood on a podium on Edmund Pettus Bridge in Selma Alabama with hundreds of others who always had the right to vote to pretend as if Black folk did not play a vital role in twice electing Barack Obama as President. The depths of this sunken space psychosis being spun on America is a crime that no one is willing to stand up and persecute.
This cultural sacrament of fear and anxiety being forced upon Black Americans by those whom they have been taught to trust and honor is one of the greatest tragedies of modern civilization. The ability of one party to dominate the vote of one group of people, and, thereby, control the wheel of power in nearly every major city, simply because they have been trained those people to fear the other people group is barbaric.
The mainstream media outlets (i.e., the Democratic party machine), never one to avoid plowing a dead donkey on the plantation, is not only working overtime this year to resurrect the 'Trump is a racist' storyline, along with 'Republicans are racist because they don't want Blacks to vote and won't pass the Emmett Till Hate Crime Bill', but now have been gifted the confirmation hearings of Judge Ketanji Brown Jackson.
The storyline here is that Republicans are so racist that they must try to not show how racist they are by refusing to ask Judge Jackson any tough questions at an interview for a lifetime judicial appointment. Every day until Judge Ketanji Brown Jackson is confirmed, CNN and the rest will be reminding us how the Republican Senators are trying as painstakingly as they can to not remind Black voters how racists they really are, so that Black voters do not become incited and show up at the ballot booth of which they are not allowed to vote at.
The most interesting commonality between the Democrats using the filibuster to block Dyer's 1917 Anti-Lynching Bill and Joe Biden using the threat of a filibuster in 2005 to block President G. W. Bush from appointing Janice Rogers Brown, to replace Sandra Day O'Connor as first Black female Supreme Court Justice, is their habit of clearly articulating to the public that the only good and acceptable Black Americans are the ones who don't vote Republican.
According to the logic of Biden, Janice Rogers Brown, a highly accomplished jurist and conservative Christian, was not qualified for either the US Court of Appeals for the District of Columbia Circuit or the Supreme Court, but seventeen years later, Ketanji Brown Jackson, a pro-abortion judicial activist, was the right brown for the job? Hypocrisy may not be the best word to explain this degree of hyper-ignorance.
It should not sound nearly idealist to affirm that we should not have to live in a society where party politics have become a pseudo-religion with all the trappings of cultural sacraments and faith without reason, and that we do deserve better than political parties using fear, emotion, and lies to solicit our vote. Yet, there appears to be no end in sight to this culture of apathy towards the truth, which we have created.