New Book About Catholics Discovering Tradition & Orthodoxy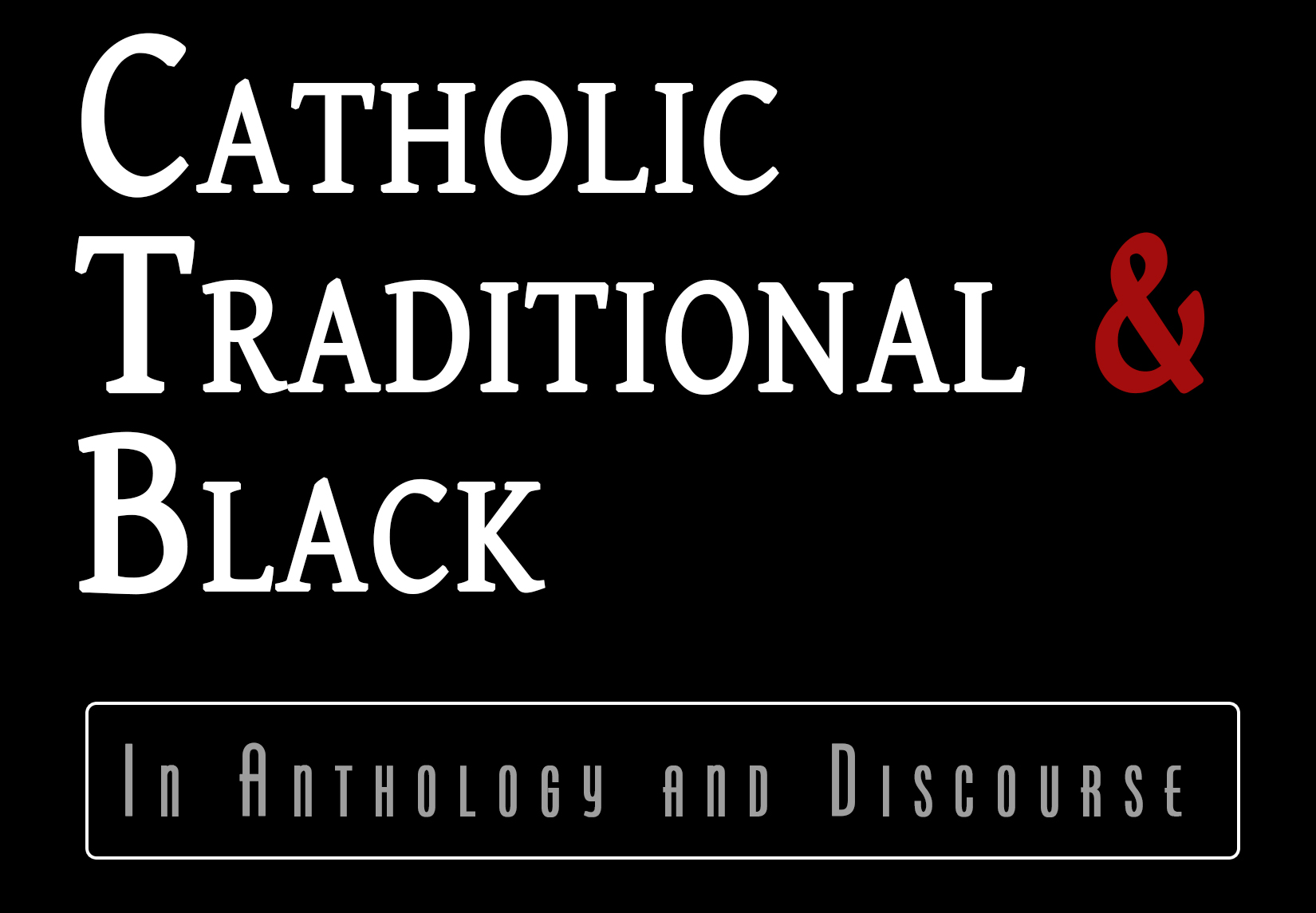 Available Now at Amazon.COM and Other Retailers
Enjoy 20% Off and FREE Shipping when you purchase at SaintDomoinicsMedia.COM – USE CODE: spring2022
Despite the fact that we live in a society that obsessively tries to attempt to force people to fit into their imaginary race constructs and cultural assumptions, we still find people willing to risk it all to break free and pursue the truth.
It was my happy occasion to collect the testimonies of five Catholics who have fallen in love with Catholic tradition and orthodoxy, who also happen to live in a world that needs to identify them as belonging to the 'Black' race construct, but who identify themselves as Catholic, and whose faith informs every other aspect of their life. This anthology is a true celebration of Catholicism; a faith of divine origin, which penetrates every lie with the light of Christ Jesus and, thereby, is endued with the capacity to lead all souls to truth.
It was such a great opportunity to be able to have Monsignor C. Eugene Morris, S.T.D., of the Diocese of Saint Louis write the Foreword for this collection. Almost accidentally finding himself in a position where he fell in love with the Traditional Latin Mass; thanks to Raymond Cardinal Burke imposing upon him to teach the rite to seminarians, Msgr. Eugene Morris has been such a vital resource and source of inspiration for so many throughout the world. His knowledge and passion for the liturgy and his testimony of faith set the tone for this anthology.
Along with the five personal testimonies of faith and why it was so important for each of them to live this life as Catholics first and everything else informed by that, I follow Msgr. Eugene Morris' Foreword with an introduction of the topic itself, which I entitled, 'God's Prodigal People'. In this introduction, I respond to the myth that Catholics who are Black are craving a Church that puts race constructs and popular social issues before their faith. I also make the case that the Traditional Latin Rite is the treasure of Catholics who are Black, given that it was the first liturgy ever celebrated on this continent by Blacks who arrived from Spain in 1565, and it is the liturgy of Venerable Fr. Augustus Tolton, Venerable Henriette DeLille, Venerable Pierre Toussaint, Servant of God Mother Mary Lange, and Servant of God, Julia Greely. I also prove that while all other systems in our society have failed Americans, especially Black Americans, the orthodox and timeless teachings of our faith can lift up a whole people. From all the areas that Black Americans remain statistically on the bottom, from education to marriage and family to financial stability to health and etc, Catholicism has the proven answer, and all we need to do is stop believing in the systems of the world; such as the Critical Race Theory and other pseudo religions. I follow that section with a demonstration as to why and how the Black race construct was created by racists and by continuing to lean into them, we perpetuate racism, division, and hatred. I close the introduction by referring to Black Americans as God's Prodigal People who He is waiting for to return home to the Catholic Church.
Aside from myself; the other wonderful contributions are: Arlena Brown, Eric Phillips, Géraldine Précil, and Jackson Pickney, and all of their stories and testimonies are sure to inspire you and this will be a book that you will want to share with other.
Available Now at Amazon.COM and Other Retailers
Enjoy 20% Off and FREE Shipping when you purchase at SaintDomoinicsMedia.COM – USE CODE: spring2022