"Be Watchful! Be Alert!" – 3 Reasons Why We Don't Always (1st Sunday of Advent) – Year A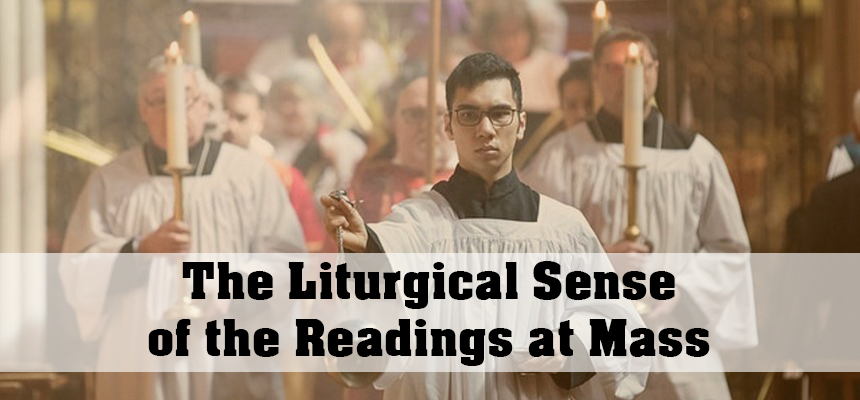 1st Sunday of Advent – Year B
Isaiah 63:16B-17, 19B; 64:2-7
1 Corinthians 1:3-9
Mark 12:33-37
During every liturgical cycle for the 1st Sunday in Advent a particular Gospel reading enters the sacred space of the Mass with the intention to provoke the Church Militant to respond to the call of being attentive to the one necessary thing. For Year B of the Sunday Cycle, that Gospel passage comes from Mark 13:33-37:
Jesus said to his disciples: "Be watchful! Be alert! You do not know when the time will come. It is like a man traveling abroad. He leaves home and places his servants in charge, each with his own work, and orders the gatekeeper to be on the watch. Watch, therefore; you do not know when the Lord of the house is coming, whether in the evening, or at midnight, or at cockcrow, or in the morning. May he not come suddenly and find you sleeping. What I say to you, I say to all: 'Watch!'"
Although this is one of the shortest parables in sacred Scripture, Christ Jesus employs it here to emphasize a recurring teaching of His. Notice in the parable there is one class of people who the Lord of the house places in the charge. While each servant in his house has their own assigned duty, only one of them is charged with being the gatekeeper. It is his duty alone to keep watch at all times and at all hours – both inside and outside of the Master's home.
Jesus' parable calls to memory a similar warning from the Prophet Ezekiel (33:1-9):
"The word of the LORD came to me: Son of man, speak to your people and tell them: When I bring the sword against a land, if the people of that land select one of their number as a sentinel for them, and the sentinel sees the sword coming against the land, he should blow the trumpet to warn the people.

If they hear the trumpet but do not take the warning and a sword attacks and kills them, their blood will be on their own heads. They heard the trumpet blast but ignored the warning; their blood is on them. If they had heeded the warning, they could have escaped with their lives. If, however, the sentinel sees the sword coming and does not blow the trumpet, so that the sword attacks and takes someone's life, his life will be taken for his own sin, but I will hold the sentinel responsible for his blood.

You, son of man—I have appointed you as a sentinel for the house of Israel; when you hear a word from my mouth, you must warn them for me. When I say to the wicked, "You wicked, you must die," and you do not speak up to warn the wicked about their ways, they shall die in their sins, but I will hold you responsible for their blood. If, however, you warn the wicked to turn from their ways, but they do not, then they shall die in their sins, but you shall save your life."
What Jesus seems to be doing here is broadening out that familiar call, and He does it in a way that is familiar to His tone in Matthew, in which He often tells the Pharisees, 'You've heard . . ., but now I say.' In the instant case, Jesus is telling His disciples that they've heard it said that there ought to be just one person in the community who is charged with staying alert at all times and keeping watch for danger and for their Lord's return, but now "I say to all: 'Watch!" The emphasis here is on 'all'. We are now all called to be the appointed gatekeeper and sentinel and to sound the warning trumpet.
THE THREE REASONS WE FAIL AT BEING WATCHFUL & ALERT
The idea of staying vigilant in spiritual alertness and watchfulness are things, in principle, that I believe most Christians assent to. I think most Christians would agree that being attentive to the Coming of Christ into our lives, being responsive to where the Holy Spirit is leading us, and being vigilant in prayer (praying unceasingly) are essential duties in our walk along the narrow way to Mount Calvary. The primordial human problem is that our knowledge does not always consistently translate into positively related action.
In regards to our call to keep watch and to be on guard (i.e. for ourselves and for the community) against those things that might harm the house of the Lord (i.e. ourselves and the Church), there are three reasons why we tend to fail to do so consistently.
The first reason is that 'We Love Jesus Less than we Ought'. We don't take Jesus seriously enough to always keep our eyes fixated on His Coming into our lives (e.g. through grace, sacred Scripture, prayer, other people, the Sacraments – especially the Holy Eucharist), because we sometimes place other things before Him. We sometimes fail at the very first commandment to reject false gods. We fall victim to this tendency because we are not always strong enough in faith. For, if our faith was always fully alive, we would not only truly fear Hell, but we would consistently do only those things to please Him who is deserving of all our love.
The second reason is that 'We Become Spiritually Complacent'. Sometimes we refuse to be critical of our relationship with God and with His community. We stop looking for how the Holy Spirit is working in us to improve our walk In Christ. We begin to immerse ourselves more into the comforts of the world than into the uncomfortability of carrying our Cross. We forget sometimes that we are just pilgrims on this planet. We somehow start believing that we have a place at a table, which we forget has Satan seated at its head. We become so comfortable that we are no longer persecuted by the world.
The final reason we tend to fail to consistently be watchful and alert is that 'We Become Presumptuous'. It is definitely true that God's mercy is fathomless, but let us not grow comfortable in presuming that His mercy and forgiveness are entitlement programs. We fail at being as vigilantly on guard over our community as we ought because we think someone else will guard it against approaching danger in the Church. How's that working out? We say, 'God has always shown me favor in the past, I will just arrogantly presume that He always will.' I believe if we presume nothing, it opens the door for Jesus to give us all things.
Advent is a great time to revisit how is that we can become more consistent in responding to this essential call of Jesus Christ. I hope you consider these three dangers this season. I certainly will be, and I hope that you turn to the liturgy of the Holy Mass as a roadmap of how we ought to keep watch during the day. Model your day on the liturgy; begin it with the sign of the cross, continue to offer your confession to the Lord, do not read, but listen to the Scripture, make yourself to be a sacrificial offering to the Lord, receive your daily bread, and be that daily bread for those who hunger.
This is just one way how the readings at Mass this Sunday connect to the liturgy and how the liturgy is forming us how to live our lives in the world. Be in the world what you have received through the liturgy.
---
PRAYER FOR ADVENT
Jesus, I await your coming.
Your coming into my heart,
into my life,
into my family
into my job,
into my finances,
into my awaking, my resting, and my sleeping.
Into all of my comings and my goings.
Come Jesus, Come Jesus, Come Jesus.
All that I have is yours.
Remove from my life what grieves you, heal in my life what pains you,
and bless in my life what glorifies your Holy Name.
Come Jesus.
Amen.