How the Liturgy Builds Us Up in Fortitude (27th Sunday OT) Year C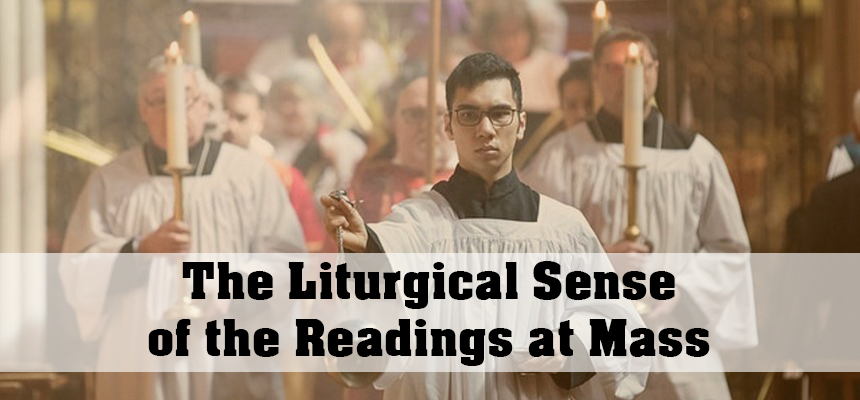 Twenty-Seventh Sunday in Ordinary Time
Habakkuk 1:2-3; 2:2-4
2 Timothy 1:6-8, 13-14
Luke 17:5-10
This Podcast is also available on Apple iTunes — Spotify – and Etcetera and Etcetera
The Cardinal Moral Virtue of Fortitude invests in the heart and mind of the Christian the grace to remain steady and firm and persevere through any pain, peril, danger, difficulty, or suffering when it is connected to doing good for the sake of goodness. In a world today when faithful Catholics are being called ridged just because they hold fast to the letter and to the tradition, and when faithful Catholics are being fired from teaching positions and banned from teaching positions in the Church, while those who reject the dogma are being celebrated for their sins, the exhibition of this virtue of fortitude is becoming so vitally important to cling to. It is also the virtue that the liturgy and the Readings at Mass for this 27th Sunday in Ordinary Time are instilling in us.
The First Reading at today's Mass comes from Habakkuk 1:2-3; 2:2-4. An important tool employed in Old Testament literature to discover God's will for His People is filing a complaint against God. We see this most clearly with Jeremiah, Job, Jonah and here with the prophet Habakkuk. The typical format of this dialogue of revelatory exposition is that the prophet presents himself as a helpless victim who has been wrong by God because God has seemingly been apathetic towards him; he is suffering because things have not been going his way; God hasn't intervened in his life and made things better. Perhaps you too have had conversations with God like this. I know I have. Then after God has patiently heard the complaint of His child, as in the instant case, God reproves the prophet, and in doing so, reveals His will for the prophet and/or for His People Israel.
"How long, O LORD? I cry for help but you do not listen!" says Habakkuk. "I cry out to you, "Violence!" but you do not intervene. Why do you let me see ruin; why must I look at misery? Destruction and violence are before me; there is strife, and clamorous discord." Habakkuk's complaint goes on for several more verses, but after he has completed it, notice his confidence in expecting God to hear him and respond. Habakkuk says, "I will take my stand to watch, and station myself on the tower, and look forth to see what he will say to me, and what I will answer concerning my complaint" (2:1). The text doesn't tell us how long Habakkuk waited for an answer, but merely says, "Then the Lord answered me."
It is important to know that the prophet's complaint filed against God isn't just for himself; rather, as the messenger, he is crying out on behalf of all the righteous People of God, and, likewise, God's response to him regards all of His People. In the instant case, God issues fives woes against the unrighteous that He reveals to Habakkuk as visions. In today's reading, God prefaces these visions with the encouragement to the People of God to embrace the cardinal moral virtue of fortitude, saying, "For the vision still has its time, presses on to fulfillment, and will not disappoint; if it delays, wait for it, it will surely come, it will not be late. The rash one has no integrity; but the just one, because of his faith, shall live."
It is true, we have the fortitude to endure sufferings in the world and at the hands of evil, not because of a mere human capacity to survive or because we've taken an anxiety medication, but, rather, we endure because we have faith – we have the evidence of things not seen. This is the reminder given to Timothy by the Apostle Saint Paul in today's Second Reading from Second Timothy 1:6-8, 13-14; writing: "I remind you, to stir into flame the gift of God that you have through the imposition of my hands. For, God did not give us a spirit of cowardice but rather of power and love and self-control. So do not be ashamed of your testimony to our Lord, nor of me, a prisoner for his sake; but bear your share of hardship for the gospel with the strength that comes from God. Take as your norm the sound words that you heard from me, in the faith and love that are in Christ Jesus. Guard this rich trust with the help of the Holy Spirit that dwells within us."
What the Apostle taught was true then as it is today; we have fortitude, because we have faith, and we have faith because we have the evidence of God living with and within us. The power to overcome all things in this world through faith; that is, to have faith-filled fortitude is not a matter of quantity – of having more or less. The Apostles in today's Gospel Reading thought faith was a matter of quantity in asking Jesus, "Lord, increase our faith." Rather, faith is a matter of being. If you have it, you will be it – just live in it – it will simply be who you supernaturally are, or as Jesus replied to them, "If you have faith the size of a mustard seed, you would say to this mulberry tree, 'Be uprooted and planted in the sea,' and it would obey you."
As with all the readings at the memorial sacrifice, these here today are giving us to hear what the liturgy is teaching us to be.
Fortitude is not something we are born with, rather, it is something we are all given the opportunity to learn. Yet, it is also something that is impossible to learn unless we have first learned patience, which is a fruit of the Holy Spirit; meaning that it is a gift that one might be given by asking Him who dwells in you for it (Cf. Galatians 5:22-23).
Notice the minister carrying the Cross at the opening procession of the Mass. How are they are carrying such a heavy thing? The man who carried it first was beaten and bloodied and fell to the ground as He tried to carry it. According to the Gospel of John, this man's Cross was such a burden that a stranger was pressed upon to help Him to carry it to the end where He was nailed it to, but endured on the Cross until the fullness of time had come. In this way, Christ Jesus set for us the example of enduring the trials of the world for the sake of goodness, and if you are going to take up your cross as the Lord has called you to, you too will be required to have fortitude such as this and the liturgy is training you and giving you all that you need to have on your way to Calvary.
Certainly, the idea of being patient with the liturgy is just as lost on those who become frustrated when the Mass extends past one hour as it is with those in the world who pass on enduring suffering or being patient with anything. Mass is something we have to get out of the way they say, suffering is alleviated by a pill, and patience is a bad word. Yet, as I said before, in slowly guiding us through the four movements of the Mass and ever holding back the climax of the fulfillment of our joy, the liturgy is teaching us patience. It is reminding us of God's slow and guiding hand throughout salvation history. The liturgy is always saying listen, wait, pray, confess, stand, kneel, wait again – wait some more, now listen, pray, confess, stand, kneel – it's coming. Be like Habakkuk and take watch at the tower. Be with Jesus in the Garden and keep watch and pray. Therefore, in training us to be patient, the liturgy is building us up in the faith and fortitude we need to make it to Calvary and to become saints.
This is just one way how the readings at Mass this Sunday connect to the liturgy and how the liturgy is forming us how to live our lives in the world. Be in the world what you have received through the liturgy.