The Procession to John's Liturgy in the Desert (2nd Sunday of Advent) – Year A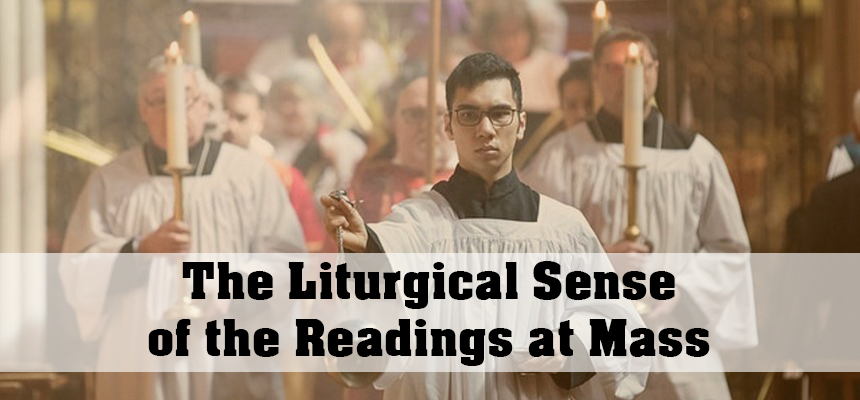 2nd Sunday of Advent – Year B
Isaiah 40:1-5, 9-11
2 Peter 3:8-14
Mark 1:1-8
The readings for the Second Week of Advent for Year B in the Liturgical calendar does something very interesting that we do not often get to experience during the Mass, where the Gospel Reading quotes an Old Testament Reading to prove that a prophecy has been fulfilled. In accounting terms, this is something like a reconciliation of accounts, where what we in the bank account is matched to what we have in the general ledger. In the instant case, the Prophet Isaiah proclaimed "A voice cries out: In the desert prepare the way of the LORD! Make straight in the wasteland a highway for our God!" Then, in today's reading from the first chapter of the Gospel of Mark, that prophecy of Isaiah is reconciled in us hearing that it was John, son of Zechariah, who was that voice that cried out in the desert to prepare the way; that it was this John who appeared in the desert proclaiming a baptism of repentance for the forgiveness of sins. It is this John who God uses to bridge the Old Covenant with the new; John is the greatest of all the Old Covenant Prophets because he is the only one whose eyes beheld the coming of the long-awaited Messiah; not only that, but the Messiah is his kin; not only that, but he dances in his mother's womb when he hears the voice of the Ark of the Covenant (i.e. the Blessed Mother Mary) speak; just as David danced when the Ark returned to Jerusalem; not only that, but the Messiah comes to him in the Jordan to be Baptized, and with his own finger he points to the Messiah and says, "Behold, the Lamb of God, who takes away the sin of the world!"
John, son of Zechariah, is my favorite prophet and the few narratives we have about him are some of my favorite narratives in all of the Gospels, and let me tell you why. I'll begin with the narratives; they are rich in liturgical senses, especially the one we hear at today's Second Sunday of Advent. Listen to the Scriptures. The very first thing we hear about John is where he was appearing; he was appearing in the desert. Most certainly the desert in this instance is meant to signify that John was off the beaten path; he was away from the hustle and bustle; to get to where he was, you had to go to where you had never been before, but most importantly is that fact that John had been called to a set apart space, and that is precisely where we are at during the Mass; in a space set apart for a particular purpose to receive particular graces from God. For John, that particular offering has the quality of a sacrament; while his baptism is not the instrument of some regenerative grace or sacramental absolution; it doesn't cleanse us of humanities original sin, but it does communicate the visible work and love of God on earth and that is what it has in common with every Sacrament; the sacraments are not secrets. There is also a universal; that is, a Catholic quality to the liturgy of John's ministry as well. It wasn't just some from the Judean countryside who was coming out John's sacred space, but it was the whole Judean country, and it wasn't just some of the inhabitants of Jerusalem, but it was all of the inhabitants of Jerusalem, and although the text uses the phrase, "were going out to him," hearing this verse in the liturgical sense, the image of a procession should come to mind; the people of Judea and Jerusalem were processing out to be baptized by John in the Jordan River; in fact the Greek word that is being transliterated for the phrase 'going out to' is ekporeuomai (ek paw rum ai), which is typically transliterated in the new testament as 'proceed', because that is what it means; procession. As we see chapter seven in Mark; where it states, "there is nothing outside the man which can defile him if it goes into him; but the things which proceed (that is, ekporeuomai) out of the man are what defile the man. Retuning, so what we have so far, is a sacred space, we have a Catholic procession, we have a sacrament they are processing to, and we have water as the visible instrument of grace. The liturgical sense of this reading is screaming for attention and we haven't even taken a look at the person of John yet.
So, let us look a broader look at John now, because I think that the humility of his character demonstrates a type of what it looks like to anticipate someone greater than you, and, thereby, John is the perfect sign of what the season of Advent is about. Indeed, the visual of John the Waymaker still presents an ascetic problem for many of us because he looks exactly like what everyone would expect a humble and simple prophet to look like. In fact, he has the identical fashion sense as the prophet Elijah (Cf. 2 Kgs. 1:8). Matthew and Mark go out of their way to play up John's retro apparel in writing, "John was clothed in camel's hair, with a leather belt around his waist. He fed on locust and wild honey." Not only was John's appearance humble and simple, but so was his diet. He was the last Old Covenant poster-prophet for detachment from the world.
The person of John the Waymaker is easy for us to fall in love with for the very same reasons we still love to see Nuns in their black and white habits and eating thin slices of old crusty bread. If you are In Christ you cannot but love these simple and humble people, but even if you are not In Christ you still find yourself liking some things about them for the very same reasons that King Herod liked John: The text from Mark 6:20 states that "When he (Herod) heard him speak he was very much perplexed, yet, he liked to listen to him". Saint Mother Teresa of Calcutta also had just that type of effect on people. God was able to draw people to Himself through her without her saying much at all. In the instant case, the desert is a place that is not inhabited with many people, but the holiness and humility of John attracted all of Judea to process out to his sacred space and his liturgy and his penitential rite.
The liturgy of John at the Jordan River was great, but during this Advent Season there is an even greater liturgy that we are called to process to, and it is the same liturgy that the wise men of the East processed to; although they arrived late, they arrived just on time for the offering rite. The similarity of the people of Judea, Jerusalem, and the Wise men was their neediness; they believed that they had to leave their comfortable spaces and go out and encounter someone who they believed knew the truth; someone greater than them. Can you imagine what these people would be like if they knew about the Mass; that they could eat God and become like God. Sacraments are not intended to be secrets, but with more of the world moving towards the ideologies of denying the divinity and the consequences of the divinity of Christ and fewer Catholics believing that Christ is the Holy Eucharist and with governments compelling us and confining us to remain in our comfortable places, the procession to the Christ Mass is transitioning to become more of a real choice for many than the habit and tradition it has been for centuries.
But that is the call this Advent season and that is the call of the liturgical sense of today's reading. Break out of whatever your comfortable space is and process to encounter the Christ Mass with neediness and zeal and abandon. For you to discover that fresh scent, you might have to break out of routine and tradition and habit and discover a new liturgy or have a Christmas pilgrimage to encounter Christ in a new place. Whatever processing to the sacred space in the desert means to you, please go there.
This is just one way how the readings at Mass this Sunday connect to the liturgy and how the liturgy is forming us how to live our lives in the world. Be in the world what you have received through the liturgy.
---
PRAYER FOR ADVENT
Jesus, I await your coming.
Your coming into my heart,
into my life,
into my family
into my job,
into my finances,
into my awaking, my resting, and my sleeping.
Into all of my comings and my goings.
Come Jesus, Come Jesus, Come Jesus.
All that I have is yours.
Remove from my life what grieves you, heal in my life what pains you,
and bless in my life what glorifies your Holy Name.
Come Jesus.
Amen.