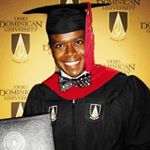 [rev_slider alias="about"][/rev_slider]
Born in 1972, David L. Gray is an American Catholic Theologian and Historian, and the President and Publisher of Saint Dominic's Media. He holds a Bachelor of Science in Business Administration from Central State University (Ohio) and a Masters of Arts in Catholic Theology from Ohio Dominican University. His published work, 'Inside Prince Hall (Freemasonry)' predates his conversion to Catholicism. He currently resides in the Greater Saint Louis area with his wife Felicia. They are active in the Queen of Peace Catholic community on Scott Air Force Base. David is an On-Air Radio Personality for the Guadalupe Radio Network 'The David L. Gray Show: Voicing Truth and Reason', which airs every Wednesday on the global GRN at 4 PM CT.
As a private instructor, David L. Gray is teaching courses in Catholic theology, liturgy, and history using a pedagogical methodology he has named, 'The Dominican Way,' which focuses on a dialectic and contemplative approach and grounds all Catholic theological in the liturgy of the Catholic Mass, which is our highest expression of prayer and worship.
In 2004, David had a personal encounter with the Lord Jesus Christ that moved me from the column of Agnostic to Protestant-Christian and later to Catholic-Christian, and on August 8th, 2006 was confirmed into the Catholic Church, taking Saint Joseph as his confirmation name. Read more about his Conversion Story to the Catholic Church specifically, and other Stories about His Conversion.
Prior to my conversion to the Catholic Church, I was an internationally known author and speaker on the subject of Masonic History; having published three books on the subject and engaged in other scholarly works.  In obedience to Magisterial teaching, my affiliations with that fraternity ended the day I was Confirmed into the Church. You can read my articles Why Catholics Cannot be Freemasons and On Roman Catholicism and Freemasonry in 1738. Also, watch my video Confessions of a Former Freemasonry, turned Catholic Convert.
Since becoming Catholic, I have been blessed by God with the opportunity to continue offering my gift and joy of teaching through writing, but now about the most important thing. My titles on the subject of Catholic theology include: Dead On Arrival: the Seven Fatal Errors of Sola Scriptura (2010), Cooperating with God: The Bridegroom's Prayer (2011), Cooperating with God: Life with the Cross (2011), The Divine Symphony: an Exordium to the Theology of the Catholic Mass (2018), The Catholic Catechism on Freemasonry: A Theological and Historical Treatment on the Catholic Church's Prohibition Against Freemasonry and its Masonic Bodies (2020), and Catholic, Traditional & Black: In Anthology and Discourse (2022)
For the latest reviews of my books, please visit my Amazon Author Page.
For information on booking me as your speaker, just click here.
My email address is david@davidlgray.info. If you'd like to contact me outside of the digital construct, you can post me a letter to P.O. Box 8225, Belleville, IL 62222.
The David L. Gray Show | Voicing Truth & Reason
The David L. Gray Show is an important weekly monologue and conversation about the most current issues in the world today. It looks at areas where faith and culture are dramatically clashing and brings analysis and reason to these issues through Catholic Tradition and Scripture. David is talking about liturgy, theology, history, technology, prolicide, current events and controversies, fatherhood, marriage, dating, television, secret societies, sports, finance, great books, politics, bourbon, and donuts.
Voicing Truth and Reason airs every Wednesday at 4 P.M. Central Time on the 39 English-speaking stations of the Guadalupe Radio Network. David leans heavily into Dominican spirituality and the importance of the constant pursuit of a deeper and fuller understanding of the truth. His unique background and conversion to the Catholic faith helps to facilitate some of the most interesting conversations and talks on Catholic radio today.
Saint Dominic's Media, Inc.
Video Content on YouTube & Rumble
In May of 2017, I was inspired to use my newly earned Master of Arts Degree in Theology from Ohio Dominican University and to take all of my years of experience in publishing, marketing, accounting, sales, ministry, and teaching, to bring into existence Saint Dominic's Media, Inc., and become its first President and Publisher.
Saint Dominic's Media Inc. is a publishing company charged with pursuing the peace of Christ through Truth – Deum verum.  My Catholic Conversion is one of our several video projects you can find on our YouTube page and at our project Black Catholic Voices.
On my own YouTube Channel, I've been engaged since 2010 in producing videos on the intersect between Church and culture, Catholic Theology and Liturgy. My video catalog goes back to 2011. The original content was primarily about my books and on The Theology of the Body, and then I went through a phase of political activism where I was attempting to convince Black Americans that they are not obligated to vote for Democrats. Today, the content is almost exclusively related to Catholic liturgy, theology, and commentary on important issues in the Catholic Church. Much of my YouTube content is also shared on my Rumble Page.
https://youtu.be/AdLIo2V2OkUhttps://youtu.be/8LjqZ_yYWNw

Youtube


Facebook


Twitter